This week, we are getting our produce share, so I am excited to use some veggies again! We quickly ran out last time. The highlight from last weeks meal plan was definitely the
Grilled Lemon Herb Pork Chops
..I highly suggest you try them!
Here is what we will be receiving in our produce share:
BROCCOLI CROWNS
RED BEET ROOT
ROMAINE LETTUCE
RED KALE
CARROTS
GARNETT YAMS
TOMATOES
FRESH THYME
SWEET VIDALIA ONIONS
FUJI OR CAMEO APPLES
VALENCIA ORANGES
COCONUT DATE ROLLS!
BANANAS
STRAWBERRIES, CANTELOPES AND KIWIS!
Here is the menu plan for this week: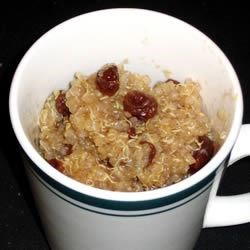 Quinoa Pudding

Oatmeal w/ Orange Crunch Topping
Eggs & Toast
Pancakes
Lunches:

I'm also making a brunch sausage egg n cheese casserole

Chicken Salad
Quesadillas
Dinners:
Monday- Ropa Vieja in SLow Cooker w/ Beans and Rice (Never had from last week)

Tuesday- Roasted Honey, Lim, Garlic, Mustard Chicken- Slow Cooker w/ Honey, Ginger Glazed Carrots

Wednesday- Day off!! I have a baby shower, yay!! Heard Italian will be served up!
Thursday- Quinoa stuffed Pork Tenderloin w/ salad
Friday- Baked Dijon Salmon w/ Roasted Yam and Kale Salad.... Double Whammy!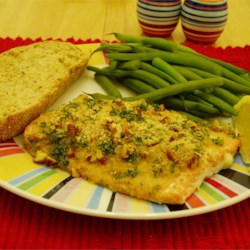 Saturday- Beef Bulgogi w/ Brown Rice and String Beans
Sunday- Slow Cooker Pot Roast- (Hoping to make a lot for leftovers)

For more recipes and meal plans, visit OrgJunkie!
Thanks!
share on:
facebook