I'm back at Menu Planning again after taking a small break during the holidays. We ate mostly leftovers from Christmas Eve, Christmas Day and New Year's Meals...
I am also starting off 2012 by participating in the Eat From The Pantry Challenge over at
good(CHEAP)eats.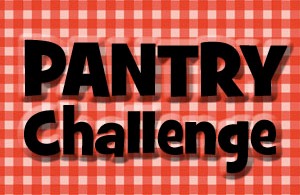 This means that I will be lowering our grocery spending, hopefully by at least $100 this month, just by shopping in my pantry to see what I've got in there.... I've done this before, and you'd be surprised how many meals you can make out of what you already have.
On this menu plan, I'm going to compile a list of items I have in my pantry that I would like to use up. It's nice to get an inventory when you are starting this so you can plan accordingly:
Pantry Items:
6 cans Wild Alaskan Salmon
2 Cans Tuna
2 Cans Tomato Paste
2 Pcks of Piccolini Pasta
2 Cans Tomato Sauce
1 Can Pumpkin Puree
2 Cans Garbanzo Beans
2 Cans Cranberry Sauce
2Pcks of Penne Pasta
Meats:
3 Pcks Organic Ground Beef
4 Pcks of Organic Boneless Chicken Thighs
1Ham Hock w/ Ham
1 pck stew meat
Veggies:
Large Package of Organic Frozen Mixed Veggies
1 Large Spaghetti Squash
4 Peppers
3 Onions
2 lbs Small Golden Potatoes
1 Pckage Carrots
1/2 Pack Celery
Here's the plan!



Thursday: Leftovers
Friday:
Beef and Pasta
w/ Salad and Leftover Rolls

Saturday:
Salmon Patties
over mixed greens w/ Steamed Edamame and
Quinoa

Sunday:
Split Pea Soup
w/ Homemade Toast Sticks

Thanks!
share on:
facebook