This week is another eat from the pantry week although I did just do a large Costco run last week, so we are pretty well stocked. I am trying to save up for some special 'surprise' things for my husband this summer, and this is a good way to do it without him knowing!
Also, I have been struggling a little with headaches and blood pressure issues since having my third baby. I am going to try to add some more things to adjust this issue. One thing is more water, kefir smoothies, and soups.

Here is what we will be receiving in our Produce share tomorrow:
CAULIFLOWER
GREEN CABBAGE
GREEN KALE
ROMAINE LETTUCE
CELERY
CARROTS
LEEKS
BABY TURNIPS W TOPS
JAPANESE WHITE SWEET POTATOES
YELLOW GINGER
PLUOTS
STRAWBERRIES
NECTARINES
BANANAS
FRUIT SHARES: BLACKBERRIES, AND WATERMELON!!
For more recipes and menu plans, visit the
Here's our menu for this week: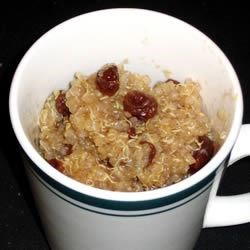 Quinoa Pudding
Eggs & Toast
Pancakes
Lunches:
Leftovers
Tortellini w/ Sauce (Pantry Find)
Snacks:
Kefir Smoothies - Read my Post about Kefir
I bought everything to make Aussie Bites (I am addicted to the ones from Costco) The ones from Costco have flax seeds too, so I add them in. FYI- Costco hasn't had these the last 2 times I went,...I REALLY need to find a good recipe, as this one isn't too close.
Dinner:
Monday:
Spiral Ham ($3 off coupon from Costco), Collard Greens and Rice Pilaf (2 for one at Publix)
Tuesday:

Wednesday:

Ribolita (Re-boiled Cabbage Soup) uses Kale & Cabbage
Thursday:

Linguine w/ Chicken and Sauteed Vegetables- uses Cabbage and Cauliflower
Friday:
Saturday:
Roasted Lamb w/ Root Vegetables- uses Turnips, Beets and Yams may just replace w/ rump roast
Sunday:
Sandwiches- Picnic at Park w/ Church
share on:
facebook